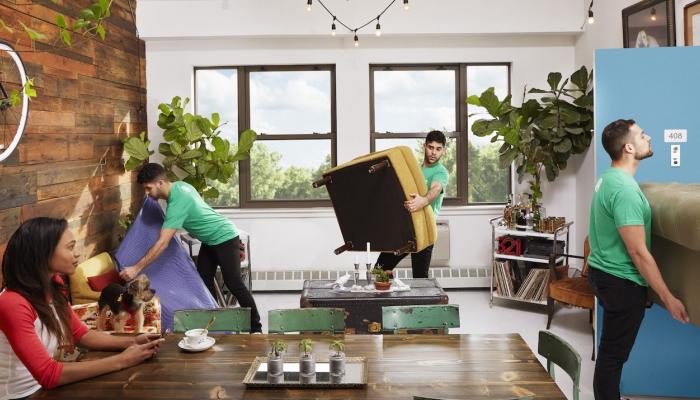 September 03, 2019
Now that you have planned to move out of your old home, you must be worried about moving all your hard-earned belongings safely. We agree that packing and moving your entire household is not as easy as it sounds because you will have to do much pre-planning to complete it successfully.
We have seen many cases where people usually think that hiring Shifting service provider is a more costly option, and decide to carry out their shifting tasks on their own. However, they are left with broken items and damaged house property and realize their mistake when it's too late.
You can quickly pack and move your goods without having to face any challenges by taking the help of professional packers and movers who have years of experience in performing relocation services. They will take complete responsibility of moving the items safely by using top quality packing and moving supplies so that they are safe from damages during transit. They provide end-to-end shifting services including on-time pickup and delivery at your doorstep, and they offer insurance coverage to protect your goods in case of any misplacement or accidents. They will also perform additional services like disassembling and assembling large furniture and appliances, arranging suitable transportation, and so on.
Read on to know how Professional Movers not only save you from the tedious relocation process but also protects your time and possible unwanted happenings which can damage your possessions.
Benefits of hiring Top Moving Companies
You can quickly get best-matched estimates
Get budget-friendly quotes from top Moving service providers and promptly compare all details before hiring genuine Movers. However, avoid going with the lowest quotations as scam movers will mislead you by providing the cheapest quotes at first, and they will start charging you hidden cost during the move.
If you can perform a thorough inquiry about the creditability of the movers before taking quotations, half of your relocation burden can be dismissed quickly as they will take care of the move from thereon.
Secure Packing of your goods
Antique and unique pieces are delicate and get easily damaged, so they need more care while moving; crystal items are challenging to keep safe if you are shifting for a long distance.
If you hire pre-verified movers and packers, they will bring suitable materials to pack all your items and put them in sturdy boxes before loading them into an appropriate vehicle.
Less Chance of injury
The main benefit of hiring expert Movers and Packers is that it is less dangerous for the goods, as compared to moving them by yourself. The expert moving service providers will move all your boxes using safety equipment that is specifically designed to load a different type of goods safely in the truck.
No matter how complicated your moving requirements are, the relocation experts ensure there are fewer chances of damage to your belongings. They will also transport and deliver them to your new doorstep within your expected time without compromising the safety of goods.
You will be safe from any loss
One of the main advantages of hiring reliable Relocation company is that they will offer you an insurance cover for your goods at a reasonable price. The insurance will cover all kinds of damage to the goods in case any sudden accidents happen due to bad weather, damaged roads, etc.
Once you purchase insurance, you will be safe from any significant loss of your essentials, and you can remain stress-free until your boxes get delivered.
You can get on-time doorstep delivery service
Doorstep delivery of your goods is helpful, especially when you are moving for a long distance. That's why professional movers will pack, load, and transport all your stuff and deliver them carefully to your new home within the decided time.
You can save your lot of time
Once you have decided to move, there are several tasks which needs to be completed, but it can consume lots of your energy and time.
However, if you hire verified movers, they will take care of your shifting tasks, and you will have enough time to take care of other essential tasks required to be done before moving.
They will help you to rearrange your home
They can help you to unpack, re-assemble, and rearrange all household items quickly as per your requirement. So, you can easily start settling into your new life comfortably in your new residence with your loved ones.
We hope the tricks mentioned above will help you to understand that there are several benefits of hiring best-matched Movers and Packers, and how you can be safe from any problematic tasks during your entire shifting process. You can easily be free from handling all the hectic tasks, just by hiring a Moving Company according to your shifting requirements then you can relax and enjoy a naturally smooth move.