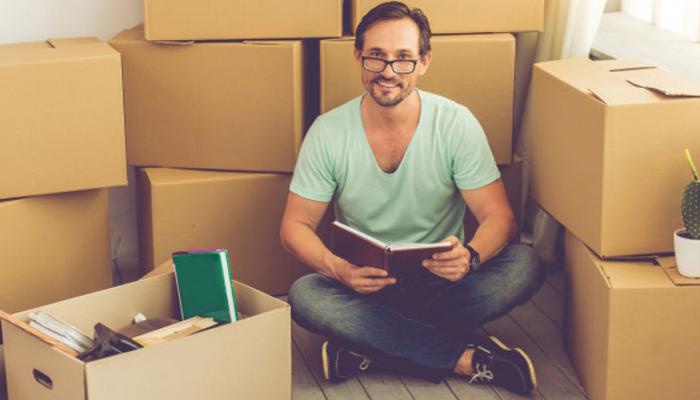 August 30, 2019
It's pretty evident that moving is not most people's idea of fun; it takes time, effort, money, and can be highly stressful. Avoiding common moving mistakes can make all the difference between a stressful and a successful move.
Read on to find out the basic things that could go wrong during DIY packing and moving, and learn how you can steer clear of them.
Not getting professional help
You might think that shifting your things with the help of your friends and using a truck or their vehicle is going to save you much money. However, you can't guarantee the safety of your items or the safety of the car or the house property, and you will have to spend paying for repairing or replacing of damages caused. If you're planning to move over a long distance, then it is essential to remember that the chances of items getting damaged during the transit are high.
How to avoid it:
Spend time to research for a reliable moving company that offers end-to-end relocation services which you can't handle by yourself. It would help if you look for certified companies, check their documentation and trustworthiness, and read online reviews by previous customers about the moving companies. At Assure Shift, you can find all the information you need and quickly get the estimated pricing for each mover and decide on the best one that fits your budget. Simply share your shifting requirements and take references of 3 moving companies near you.
Decluttering will help in saving time and money
Over the years, you would have collected an impressive amount of things from papers to clothes to even various types of Smartphones. You would also feel that moving ALL of them with the other stuff is much easier than sitting down and sorting them out. Firstly, you may spend more time and effort into packing everything and end up over-packing. Secondly, the unwanted items increase not only the load but also the overall cost of the move.
How to avoid it:
It's better to be organized and sort through your belongings and leave behind the things that you have not used for a long time. You could sell these items and make some pocket money or give them away to people who would get good use out of them.
Forgetting to update your new address
It's a trivial yet essential task that needs to be taken care of, before moving. You would surely not want any of your services to cease without your knowledge and keep you feeling confused about what happened.
How to avoid it:
Make a list of all the offices and businesses where you need to update your address so that you are up-to-date in case any changes take place, or if any response is required from you, etc. Notable places like the post office, banks, insurance companies, hospitals, shopping websites, etc., need to have your updated address to avoid problems and misplaced items.
Not packing a survival kit
The survival kit should contain all the necessary things you need at your new home have a comfortable stay until you finish unpacking all the delivered boxes. If you forget to pack a survival kit, you may find it challenging to stay at the house.
How to avoid it:
Packing an overnight bag helps you feel at home on the first day at your new place. Home is not complete without having your essentials right where they are supposed to be. Before packing all the items, make sure you set aside essential things like a toothbrush, toothpaste, comb, soap, shampoo, a few clothes, and other things that you would need for few days after moving in. This kit will help you survive for the first 2-3 days at your new place and also ensure you have a comfortable unpacking.
Not preparing the refrigerator/appliances
One of the easy-to-forget tasks while packing up the entire house is the refrigerator. Ignoring the fridge until the date of the move is going to make your job complicated. The refrigerator needs to be emptied, unplugged, defrosted, and cleaned up before moving it into your new home. Even the moving companies charge higher prices if they have to move an un-cleaned fridge.
How to avoid it:
Clean the fridge on the day before moving date so that you have enough time to empty the contents and let it defrost overnight. Finally, clear out the water tray and wipe down the fridge from inside and outside. So keep the fridge ready before the Packers and Movers arrive to ensure no additional time is wasted on the day of the move.
Forgetting to label boxes
Not doing a complete inventory checklist of all your items could lead to a few surprises by the time you figure out if any cartons are missing. Also, not knowing what is inside each box will make it difficult to decide which one to unpack first or in which box a particular item is packed.
How to avoid it:
During the process of packing, make a list of all the items being packed and label the box. This helps you save considerable time and effort. Labeled boxes also indicate which of them contain fragile items to make sure they are loaded and unloaded with care. You could also write down which room in the new house the box needs to be placed in, making your unpacking and arranging much more comfortable. This way, while unloading the boxes after transportation, you can quickly tick off on your inventory checklist and ensure all the boxes were delivered correctly, and alert the company in case of any missing items before it's too late.